I DIDN'T KNOW YOU DID THAT! – part 2
Online ordering, websites, social media and posts.
In today's busy world anything we can do to save time and make our lives easier is a welcome bonus. We don't always have time to go out and shop or talk to sales staff with questions about what you need and find out what is new.
MULTIPLE  WEBSITES.
By being specialist in both framing, printing and photo gifting we have so many products and tons of information that we split it up onto multiple  websites.
FOR EVERYDAY PRINTING
When you need something printed or some ideas for making a personalized photo product, use our WABANPHOTO website. We offer everything from basic wallet sized prints to beautiful photo books. Best of all we are small, local and offer unmatched quality and service that you don't usually get with giant online companies or chain stores.  Our website is advanced and easy to use, so give it a try. We are sure you will be thrilled.
Oh, did I mention…. We make most of these products in house so our turnaround times are great.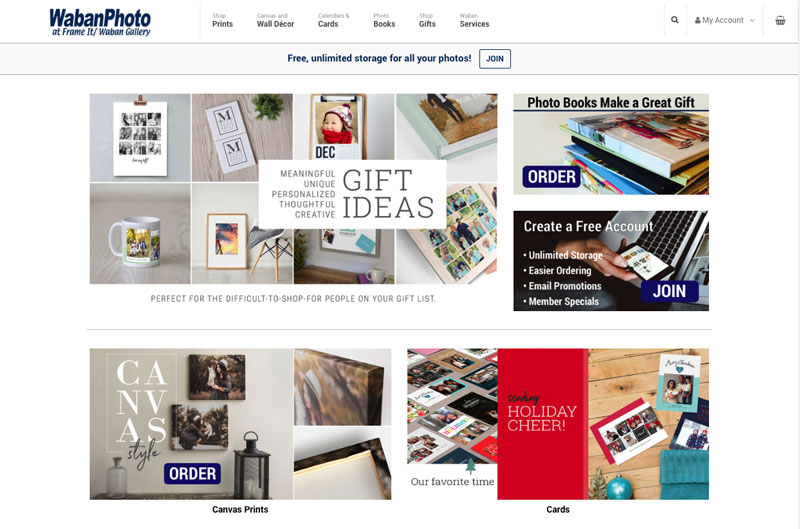 PRODUCTS TO RUN YOUR BUSINESS
When you need items to help you run your business like checks, shopping bags, forms or sidewalk signs we have a web site for that. Go to our  WABANPHOTO.4PRINTING  website.  We offer everything you would need to run an office or store.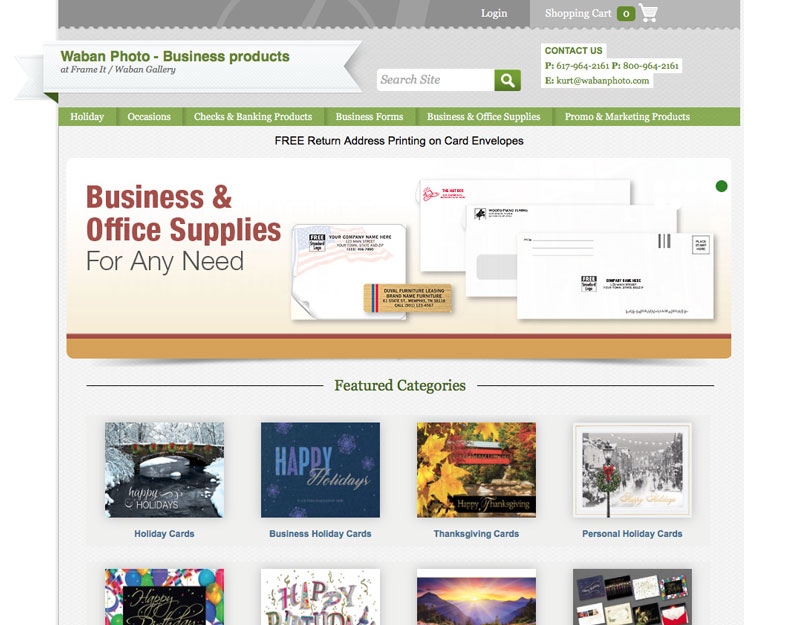 FOR PICTURE FRAMING
We love what we do and love to showcase it. On our website  Frame It / Waban Gallery we focus on framing, ready made picture frames, framing examples and our services. You can  learn about how we meticulously handle your art and projects. Shop hundreds or ready made picture frames, framing supplies and matting.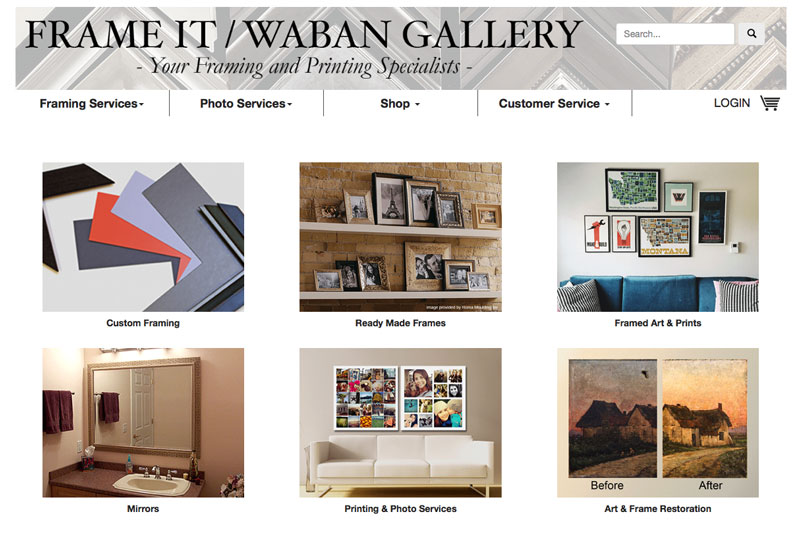 PRINTED PRODUCTS TO SELL
Our wholesale line of products can be custom printed with your images, sayings and graphics exclusive to you. Why sell what everyone else is, sell your own unique mugs, trays mouse pads or wall art. If you don't have any images of your own, we have hundreds of images available to put on our various products at Neumann Enterprises Inc. Contact us for more information.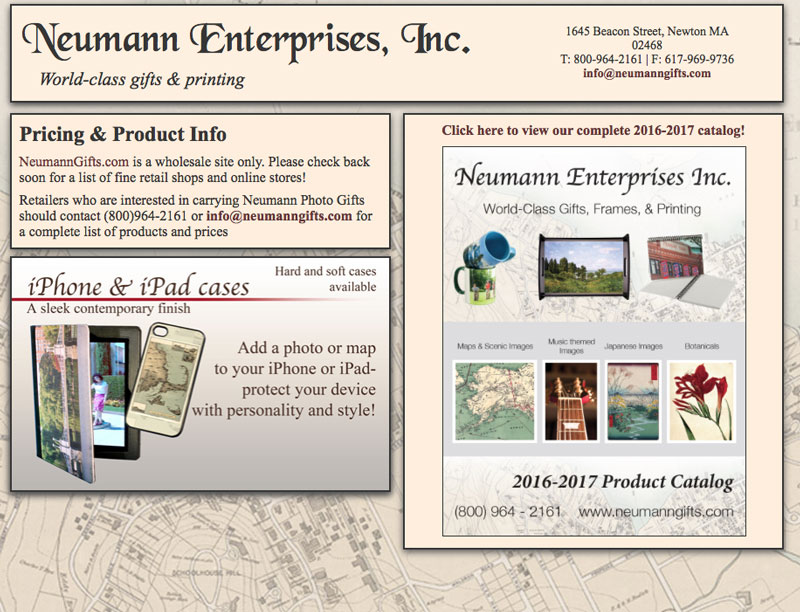 KEEP IN TOUCH WITH US.
INSTAGRAM
Keep in touch with what we are currently up to through our instagram posts. We are constantly posting photos and videos about the projects we are working on. Get insight into how we do what we do. Follow us at @frameitwaban.
FACEBOOK
See what's new and happening at our store on our Facebook page. Look for helpful tips, new services and general information about  framing, archiving, printing and much more. Share with us and other followers how your finished project came out and how it looks  in you home and office. We would love to see how they look and hear your comments.
YOUTUBE
Watching a video is sometime much easier than reading a long description about what we do. Visit our YouTube channel to watch some of our videos about what we do. We will be updating the channel over the next few months to include many new videos.